It's about respect, man.
Posted by kahea
at Feb 27, 2008 02:55 PM |
Permalink
From Miwa:
It's true that the HIMB researcher currently under investigation for NWHI permit violations is coral disease researcher, and that coral disease is bad stuff. In doing this work, we've learned more about coral disease than we probably ever wanted to–coral disease is an important concern in our oceans worldwide.
So why advocate strict enforcement for a coral disease researcher?
What's important to understand is that: It's not just about understanding the ecosystem and its resources.
It is about achieving that understanding in a pono way–by researchers who respect the cultural and natural significance of the resource, take responsibility for their actions, and are committed to following the rules put in place to protect this fragile and uniquely Hawaiian place.

And so you have to ask: was this research done in a pono way?
The 2006 HIMB expedition on the NOAA vessel, Hi`ialakai, was one of the first major expeditions permitted in the newly established no-take state Refuge for the Northwestern Hawaiian Islands.
Despite a prohibition on the transport of live samples and the dumping of wastewater, state and federal officials noticed the researcher was transporting pieces of live coral over 100 miles across the multiple state and federal designated marine protected areas in an open-flow holding tank — a system that dumps used water from the tank back into the ocean.
Official reports also allege she cultivated bacteria associated with coral disease while the ship traveled from Johnston Atoll.
HIMB was not granted a permit to import coral or bacteria from Johnston Atoll to the Main Hawaiian Islands from the Agriculture Department. Nonetheless, the researcher was discovered to have bacteria samples from both NWHI and Johnston Atoll under cultivation on board the Hi`ialakai.
We're not the only ones for whom this stuff seemed just a little, er, inappropriate.
The methods proposed by the HIMB disease researcher had also raised red flags in the scientific community. Before the vessel departed from Honolulu, scientific advisors reviewing the researchers proposal to import disease bacteria from Johnston Atoll to the Main Hawaiian Islands for the state Department of Agriculture noted "possible disastrous consequences" from the research methods, including the spread of potentially invasive coral species and coral disease.
In their report, they discuss the "unclear scientific merit" of the research and found "little evident benefits from a conservation perspective." They also expressed specific concerns about the proposed use of an "open flow" system for the transport of live samples and, instead, recommended that "all water in which the corals or microbes from them are held shall be kept in containers that do not release effluents into open or semi-open systems unless that water is sterilized or disinfected."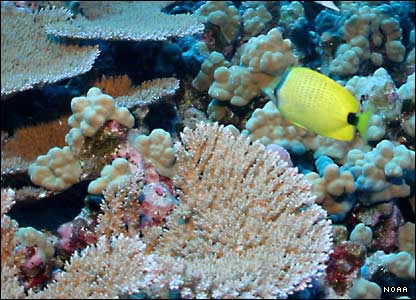 I come from a conservation and research background–and I admit that makes me feel a bit squirmy when the human footprint being talked about hits so close to home. This is a true test for all of us–for conservation and science communities–to recognize the scope of impact of our own activities. For a place as fragile, and as culturally and ecologically unique as the Northwestern Hawaiian Islands, this means taking a hard look at our attitudes, our institutions, our intentions, and our ambitions.
In the end, it's really all about respect. It's either there, or it's not. Respect for rules, respect for the resource, and respect for the concerned public to whom this public trust resource ultimately belongs.
In her testimony to the BLNR on July 27, 2007, the HIMB researcher under investigation defended her actions, characterizing the violations as a "minor misunderstanding."
"There was never any risk to the environment for what I did, whether it was approved or not," she testified.
For the largest conservation area of its kind in the world, for the people who fought so hard for the rules protecting this incredible and untouched Hawaiian place, for all the future generations of Hawaiian people to whom this place also belongs… I have to believe that we can do better.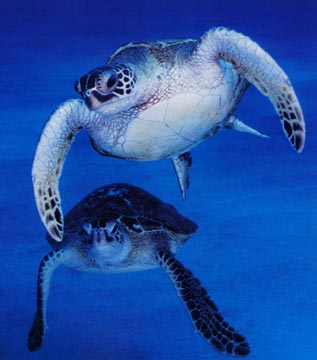 (top picture from http://news.bbc.co.uk/1/hi/5084944.stm, bottom from kahea.org)
Document Actions