"This is not the end, this is just the beginning."
Posted by kahea
at Apr 04, 2008 08:26 PM |
Permalink
Yesterday, in the face of a historic outpouring of support for the genetic integrity of taro, the majority of Agriculture Committee members chose corporate biotech interests over those of Hawai'is's traditional farmers.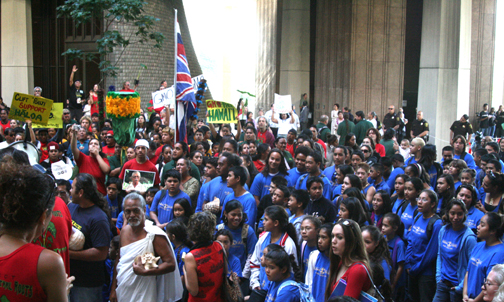 Last month, well over 6,000 people from all corners of our community submitted testimony in support of a 10-year moratorium on the genetic modification of Hawaii's most traditional and sacred food source, taro. Together, local taro farmers, scientists, professors, doctors, teachers, keiki, produce distributors, and Native Hawaiian cultural practitioners expressed concern about the potential environmental impacts of cross-contamination, unknown health consequences of genetic modification, and the cultural impacts of patenting. In the thousands, they expressed their opposition to the fundamental and irreversible modification of the genes of taro.
YET, in a 9-to-3 vote, the committee amended the bill to prohibit any future moratoriums on any GMO products, even at the county level. At the same time, they reduced the moratorium to 5 years and limited the protected taro plants to the Hawaiian varieties only. Under this amended bill, Haloa will not be protected. Now, other varieties of taro, like bun long, can still be genetically altered and cross-pollinate with the Hawaiian varieties, spreading the genetic alterations. More startling, this bill now also robs local communities of their ability to address GMO concerns in their own neighborhoods.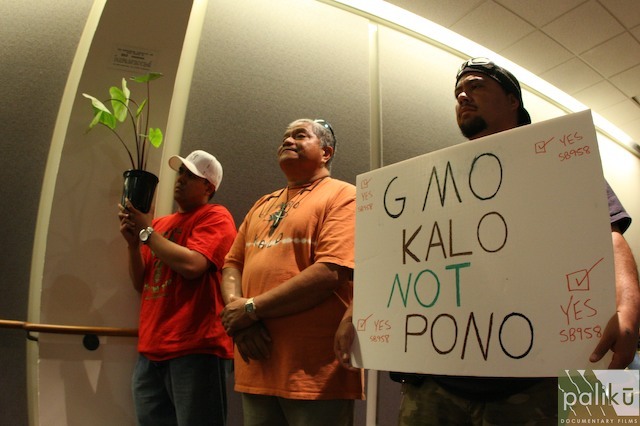 But we are not giving up.

"They should kill this bill and face the consequences and the wrath of the people. "It's ridiculous. They don't want to listen. But this is not the end. This is just the beginning." – Jerry Konanui, Big Island Taro Farmer
The kuleana to protect elder brother, Haloa, is too important to turn our backs on! We stand with the taro farmers and the thousands of people who voiced uncompromised support for protecting Haloa. There are still four weeks left in the Legislative Session. And anything can happen. Learn more at the website and on the KAHEA blog.
In the meantime, every member of the Agriculture Committee is up for re-election this year. Prepare to plant your vote– Register to vote!

The momentum of this movement is stronger than ever. People all over the islands are now stepping up at the local level, starting campaigns of homegrown resolutions, speaking about this issue to every neighborhood board, at schools, registering voters, and continuing to take action, and to share.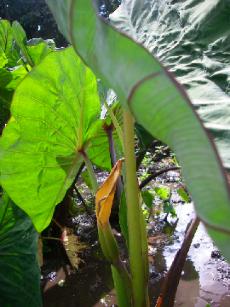 This year could be revolutionary. Deepest mahalos to all who have shown their support and love, and who have taken action. This latest action is simply fuel for our imu! And we hungry!
Learn more:
Document Actions