About Us
KAHEA is a 501(c)3 non-profit committed to indigenous cultural rights and environmental protection throughout Hawaiʻi nei. Learn more about our work, mission, people and vision.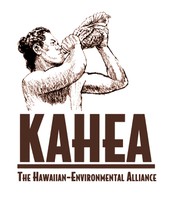 KAHEA is about Hawai`i. About a healthy environment and thriving cultural traditions for Ka Pae `Āina. In the face of increasing assaults to Hawai`i's land, ocean, water, native species, culture, and way of life, we are charting a different course.
KAHEA is about people. Because empowered people engaged in collective action is what leads to lasting and meaningful change. KAHEA is a thousands-strong alliance of cultural practitioners, environmental advocates, teachers, scientists, resource experts, community leaders, clergy, union members, doctors, health professionals, social workers, students, and concerned individuals around the world, reaching across class, age, income, race and gender.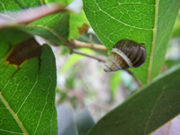 Together, we are saying "YES!" to our right to a healthy environment and our right to traditional and customary cultural practice. We're saying "YES!" to improving human health, promoting peace and justice, and reclaiming our sovereignty over what's on our plates. Everyday, we're at work in Hawai`i communities, empowering public voices speaking for true change. We're working to secure and uphold protections for Hawai'i's most ecologically important and culturally sacred places and species, and addressing critical issues within our communities and 'ahupua'a (geographic and cultural demarcation from the uppermost land to the outer reef).
At the heart of our mission is a deep belief in the power of community and collective action. The future of our `āina and our unique island way of life, is a counting on an engaged, empowered and informed public to speak up!
We are a 501(c)3 non-profit, locally-grown, and Hawaiian led. We have an office and small staff in Honolulu, just blocks away from the State Capitol and `Iolani Palace.
KAHEA is an acronym for Ka (the) Hawaiian-Environmental Alliance. Kāhea translates from Hawaiian as "the call."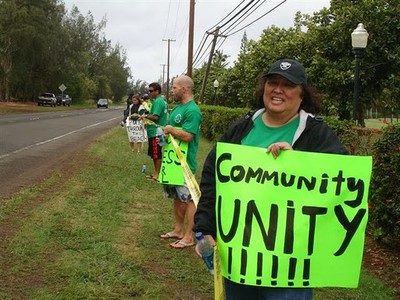 *Mahalo to Uncle Herb Kane for our logo illustration
Document Actions