Anti-Technology Hippies
Posted by Miwa
at Jan 18, 2010 06:19 PM |
Permalink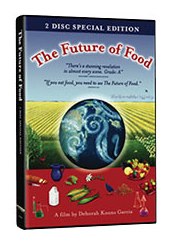 Will anti-technology hippies embrace videos on the internets?
The ground-breaking documentary "The Future of Food" is now up on hulu.com, and the reviews from commenters are pretty hilarious. Apparently rooting FOR public-interest journalism and advocating sane regulation of genetically engineered foods makes you an "anti-technology hippie." If that's true, we'll wear the badge with pride. If you haven't already seen this film, or want to learn more about the controversy surrounding GE food and regulation, check out the film here:http://www.hulu.com/watch/67878/the-future-of-food
(Word to the wise: It IS sponsored, so you have watch about six commercials throughout the 1 1/2 hour film)
The Future of Food documents the disturbing truth behind engineered foods that have quietly filled U.S. grocery store shelves for the past decade. More about the film here: http://www.thefutureoffood.com/.
You can learn more about GE food in Hawaii at our website, or from our friends at Hawaii SEED at www.hawaiiseed.org.
Document Actions