`Awa Circle + Talk Story with Kealoha Pisciotta
Posted by kahea
at Jul 14, 2008 09:02 PM |
Permalink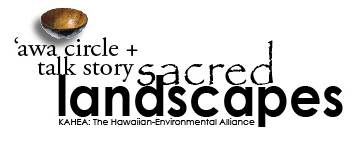 We heart Kealoha Pisciotta and we're excited to have her in town! We'll be talking story and sharing `awa at StudioBe in Chinatown with Kealoha on July 25, 2008.
She'll be speaking and screening excerpts from Mauna Kea: Temple Under Siege, a film by Na Maka o ka `Aina. We'll be talking with Kealoha about her experiences and activism in protecting of the sacred summit of Mauna Kea from development. Today, the IFA and a consortium of international institutions has a multi-million dollar proposal to build the largest telescope in the world on the last pristine plateau of Mauna Kea.
`Awa Circle + Talk Story: Sacred Landscapes
Friday, July 25, 2008
7PM to whenever pau
at StudioBe
corner of Beretania + Smith
63 N. Beretania St., 2nd Floor
A Hilo girl, cultural practitioner and former telescope tech, Kealoha's tireless activism has helped to protect Mauna Kea's sacred summit from unmitigated telescope development. She is the president of Mauna Kea Anaina Hou.
Mauna Kea, on the island of Hawai'i, is sacred as an elder ancestor and kinolau (physical embodiment) of spiritual deities. The summit area is also ecologically unique, and home the endemic weiku bug, which feeds on insects blown to the summit by updrafts.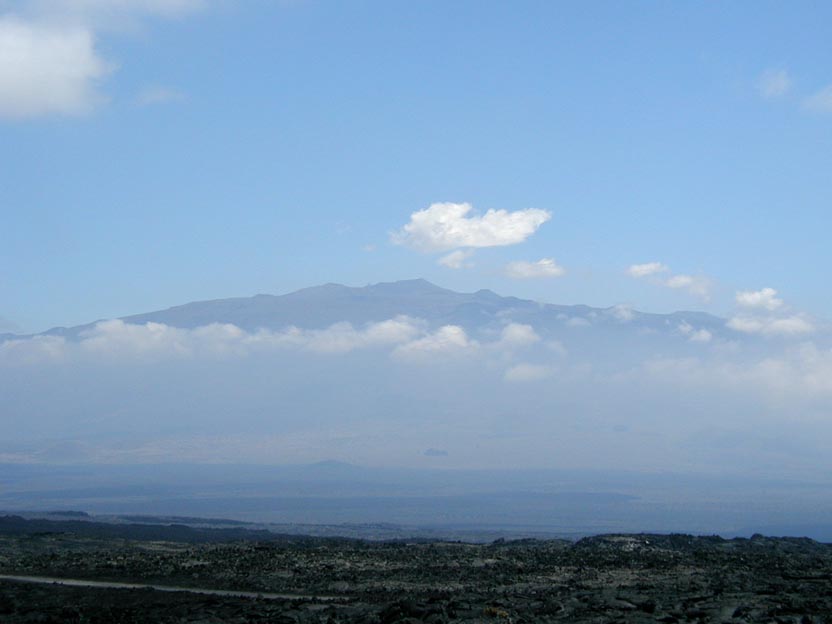 Today, thirteen telescopes and support facilities crowd the sacred landscape of Mauna Kea. Even after 30 years of community opposition, a consortium of institutions led by the UH Institute for Astronomy (IFA) continues to propose new telescope construction. Today, over 1,000 individuals regularly drive to telescopes on the summit, leaving behind some 500,000 gallons of human waste toxic chemicals such as ethylene glycol and liquid mercury over the Big Island's only aquifer.
13 of the richest nations in the world currently pay only $1 per year for their use of the sacred summit.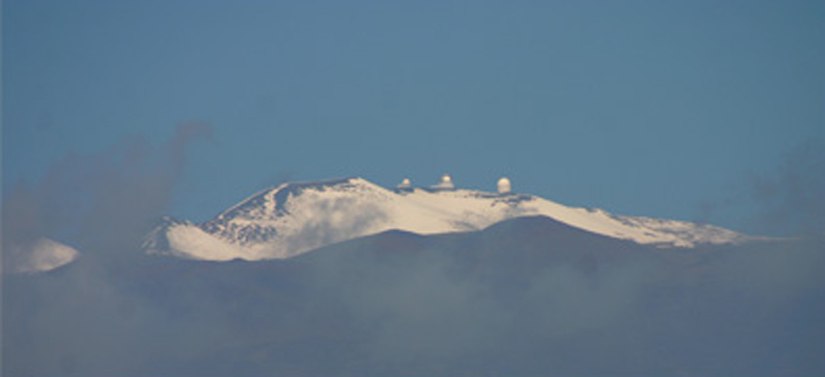 Construction has damaged and leveled the peaks, spewing dust and facilitating human intrusion that is wreaking havoc on this fragile and unique Hawaiian ecosystem. These impacts, coupled with the introduction of invasive predatory arthropods, are decimating populations of the wekiu bug, one of 11 endemic and imperiled species that call the mountain home.
"If we say yes to more development, we are saying yes to the desecration of our temple and our ancestors, yes to the destruction of our waters, and yes to the possible extinction of life itself." – Kealoha Pisciotta
Document Actions