education or desecration, your pick?
Posted by kahea
at Aug 11, 2008 05:58 PM |
Permalink
"They're forcing them to make a decision between education and desecration, and that's not proper." -Kealoha Pisciotta, Mauna Kea Anaina Hou
Giant Telescope Eyes Site on Mauna Kea, front page of the Sunday Advertiser, as Senator Inouye proposes undefined "scholarships for Native Hawaiians" as mitigation for a proposed new two-acre observatory facility on the last pristine plateau of Mauna Kea.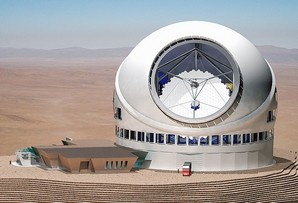 Mauna Kea is both ecologically unique and culturally sacred, and we know that telescope operation and construction have already had a significant impact, and that the UH Institute for Astronomy (UHIFA) have not done an adequate job of protecting the natural and cultural resources of the summit over the last 30 years of telescope development. The UHIFA also pays only $1 in lease monies to the people of Hawai`i for their use of the summit.
In 1998, the Hawai'i State Auditor issued a report criticizing the UHIFA's and BLNR's management of Mauna Kea. The Auditor found that the UHIFA's focus on telescope construction was "at the expense of neglecting the site's natural resources." Among the effects of the construction were: the damage or destruction of historic sites and Hawaiian family shrines; the destruction of the Wekiu Bug's habitat; trash and construction debris left on the summit; and abandoned facilities and equipment.
A court-ordered EIS completed by NASA in February 2005 concluded of the telescopes: "From a cumulative perspective, the impact of past, present, and reasonably foreseeable future activities on cultural and biological resources is substantial, adverse and significant…
NASA already offered $1.85 million towards Native Hawaiian causes, a gesture that Native Hawaiians noted did not address the actual desecration of the mountain. The UHIFA has continually ignored the call of hundreds of Hawaiian citizens to halt further exploitation and development of Mauna Kea's summit, and to assess cumulative damage to cultural and environmental resources before proceeding with future development.
But an undefined amount in scholorships? Should totally smooth things over.
Document Actions