mahalo pumehana.
Posted by kahea
at Feb 03, 2008 05:00 AM |
Permalink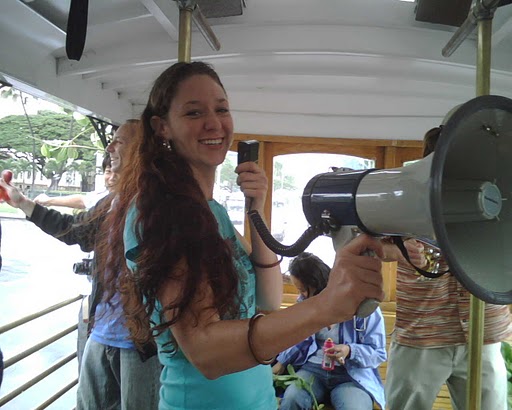 So, the day is done.
What an inspiring 24 hours! The view from the trolley was amazing, as we went from rally to rally on Oahu's south shore and met and saw dedicated individuals–many out in the rain–waving signs, calling to cars and passers-by.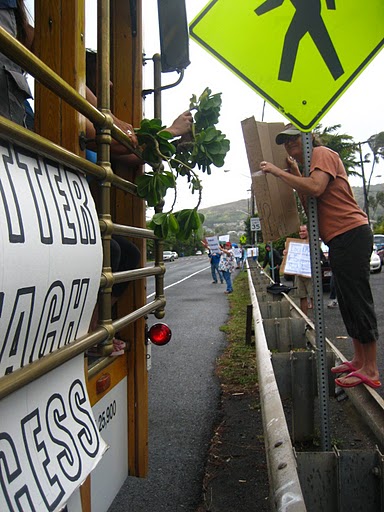 MAHAHLO PIHA!
Hawaii's Beach Access Day (Groundhog Day!) happened because individuals and organizations islands-wide stepped up and stepped out to make a statement about the problems they face, and their hopes for a better Hawaii–one with open, free and public beach access. We tried to keep up with the list of supporting groups flying around in various emails, but at this point… we have officially lost count! We believe there were well over 20 groups and over 300 individuals out waving signs today. Awesome!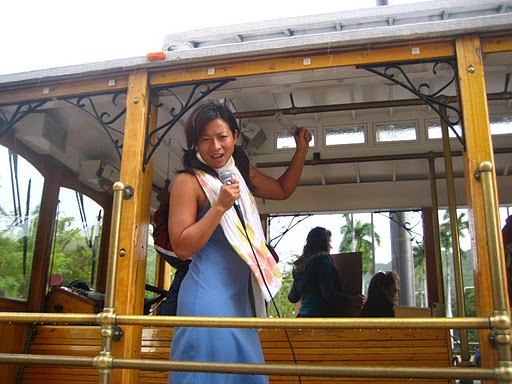 This was an incredibly, er, organic event day–something that happened because so many people put their talents and energy into this effort in different parts of the islands. Many of them have been working on access issues for years.
Closing thought: We'd like to share these words sent from Rich, at Beach Access Hawaii:
…Then I stopped and listened to "Rock Me on the Water" by Jackson Browne…

Oh people, look around you
The signs are everywhere
You've left it for somebody other than you
To be the one to care…

That was me. But getting involved with this cause has shown me there are people who care. One guy — Ricky Bermudez — who doesn't even get these emails because he doesn't own a computer, has single-handedly collected almost 300 petition signatures, and has been posting G-Day flyers in shop windows and handing them out. Two people have contributed $100 each, and others have made generous donations as well.


Their heartfelt notes though, meant more to me than the money. I wish you could read them, because you'd understand how much this means to some people.
Stay inspired, stay active, stay engaged, and stay informed! On the momentum of this islands-wide rally day, things… are beginning to happen. What happens next is in the hands of all of us. When ordinary people unite voices, when communities get organized and get together, there is no limit to what can be accomplished!
A few places to start (resources and groups working on access issues):
Document Actions