Mauna Kea Court Case Update
Posted by kahea
at Dec 10, 2009 10:20 PM |
Permalink
From Marti:

Yesterday morning, the Third Circuit Court heard oral arguments on the University of Hawaii's motion to dismiss our appeal for a contested case hearing on the University's new management plan for Mauna Kea.
Though we are still waiting for the judge's ruling, the hearing made one thing clear: supporters of this "CMP" also support more telescopes (and more desecration and destruction) on the sacred summit.  Less than a dozen people sign-waved outside the Hilo courthouse during the hearing with pre-printed signs that said "Mauna Kea TMT Yes!"  If you ever doubted the connection between more telescopes and the University's CMP, then yesterday's demonstration of support for the "Thirty Meter Telescope" at a hearing on the CMP should make it clear that the University wrote this CMP to facilitate telescope construction on Mauna Kea.  Indeed, the CMP does not speak to any limitations on telescopes or a carrying capacity for the summit.
…unless, of course, if by "TMT" they meant "Too Many Telescopes."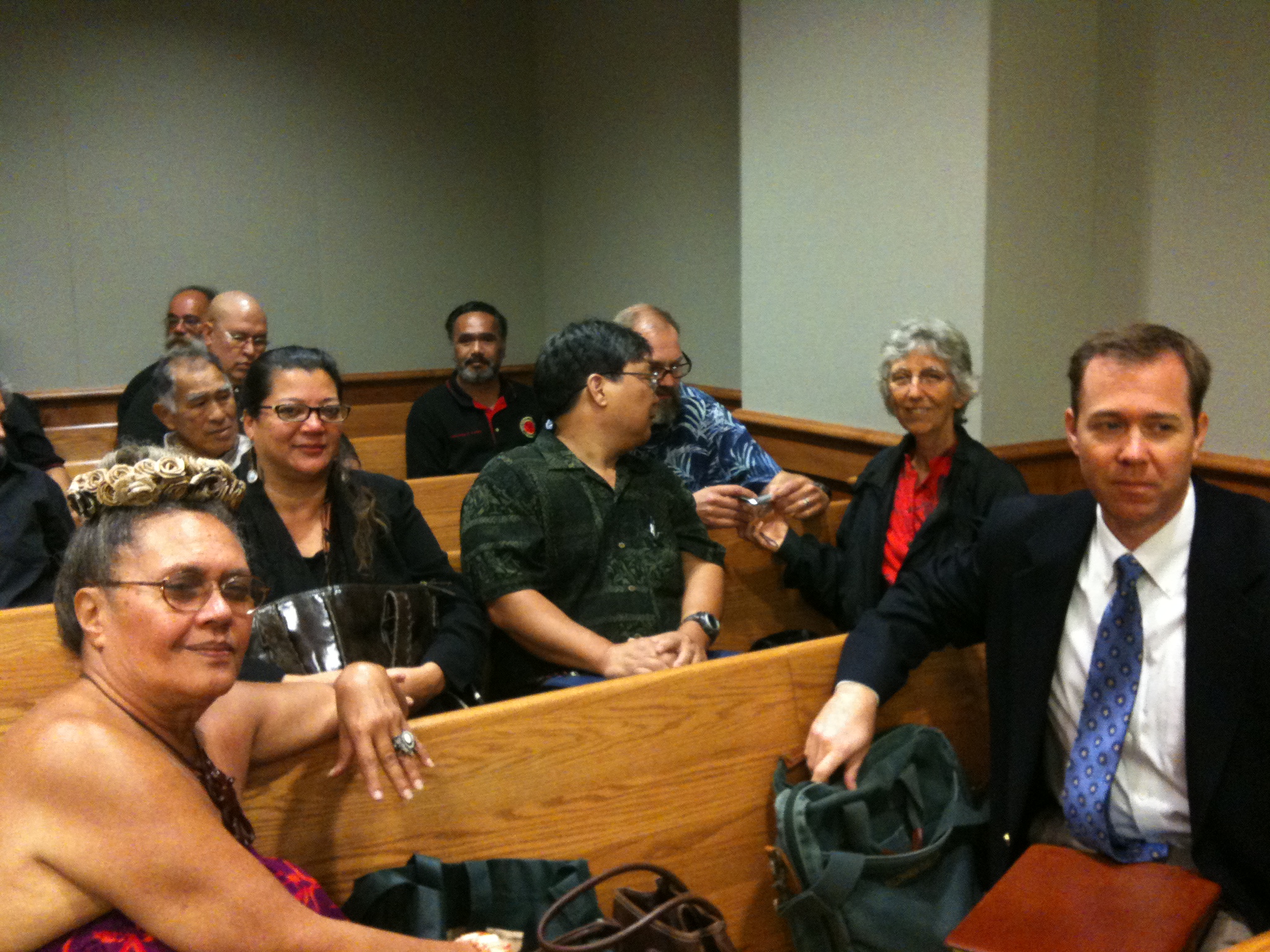 And, Mahalo Nunui!! This is just a little shout out to all of those who took time out of their workday to sit in solidarity with us before the judge.  Mahalo for your unwavering support.
Want to help? Click here to sign up for action alerts and receive regular court updates. And click over here to donate directly to the Mauna Kea Legal Defense Fund.
Document Actions