Meet the Mauna Kea Hui - Deborah J. Ward
Mauna Kea hui member Deborah J. Ward talks about the irreversible impacts further development would have on endangered life-forms that reside on the slopes of Mauna Kea.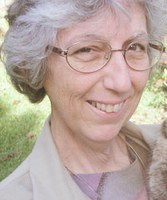 On August 15-18th, the Board of Land and Natural Resources (BLNR) will hear the case against granting a Conservation District Use Permit (CDUP) to build the proposed Thirty-Meter Telescope on Mauna Kea. The hearing itself is open to the public -- we hope you will join us. It will be held at the Hilo State Building. Our own Marti Townsend, will be presenting arguments alongside other long-time advocates for Mauna Kea– Kealoha Pisciotta, Clarence Kükauakahi Ching, Paul Neves, Deborah Ward, and, representing the Kalani-Case 'Ohana, E. Kalani Flores. We are posting a series of blogs authored by these petitioners themselves. The following is from Deborah Ward.
My name is Deborah J. Ward. I received my Bachelor's and Master of Science degrees from the University of Hawai'i at Manoa. After 23 years, I am a retired faculty member of the University of Hawai'i Department of Natural Resources and Environmental Management. I have been a member, and have served in leadership positions, of Sierra Club (SC), Conservation Council of Hawai'i (CCH), and Big Island Invasive Species Committee for many years. I administer grants and serve as Quality Control Officer for the Hawai'i Organic Farmers Association. I grow and market organic fruit and foliage in upper Puna, and I have lived in Hawai'i for more than forty-five years.

My involvement in Mauna Kea began in the 1970's. As a recreational hiker, I visited Mauna Kea with my father, a physicist and astronomer, when only one telescope -smaller than a garage- stood at the summit. The vast wilderness vistas from the highest peak in the Pacific were awe-inspiring, breath-taking, and serene. The sound of silence remains with me today. I returned to Mauna Kea as a hike leader affiliated with Lorin Gill and the Honolulu Botanic Gardens. Witnessing the decline of the māmane forests due to sheep and mouflon browsing led to a photographic award for from the Conservation Council of Hawai'i in 1979. In 1983, as chair of the CCH program committee I invited astronomers to present their plans at a public meeting. They assured us that the Mauna Kea Science Reserve Complex Development Plan (MKSRCDP) would mean future compliance with administrative rules and limits on development.

One aspect of the case that I have engaged with extensively concerns the Wekiū bug (Nysius wekiūcola). Found primarily in the slopes of cinder cones, the bug gained notoriety for its ability to thrive in frigid aeolian conditions, and became known as the insect with anti-freeze in its veins. The Wekiū bug is endemic (found nowhere else on earth) to the upper slopes of Mauna Kea. It is a predator-scavenger which is dependent on insects and debris blown up from lower elevations. It was collected for the first time by Francis Howarth, Stephen Montgomery and William Mull, and reported in 1979. At the time, Wekiū bug populations were estimated in the hundreds of thousands.

Two of the greatest threats to Wekiū bug identified are habitat loss and predation by alien invasive ant species. This species has garnered the most attention since its discovery over thirty years ago and was designated a candidate for federal protection status in 2002. Candidate listing is based on two criteria; known threats are impacting the population of the organism, and evidence of significant population decline.
As a result of the violations of prior CDUP (the permit that UH nows seeks for the TMT), UH funded a study in 1997-8 that reported a 99.7% decline in the Wekiū bug numbers. Subsequent studies have modified this drastic assessment, and have identified additional habitat utilized by Wekiū bugs. Since 1963, approximately 62 acres of potential arthropod habitat have been lost to astronomy-related development on the summit.
It has become clear that while Wekiū bugs can range broadly over the summit when food sources and climate are favorable, the prime habitat is rims and inner craters of cinder cones. These are ice-free areas that rose above the once surrounding glacier (nunataks), sometimes on the flanks and base where cinder has accumulated. UH proposes to pave a road to the TMT that will be pass next to Pu`u Hau'oki (a cinder cone) - prime Wekiū bug habitat. This pu'u has been impacted again and again by errors of negligence and oversight.

While the species can move between patches in optimal conditions, roads, hardened surfaces and barriers impede movement. Further, habitat degraded by human impact such as dust, compaction, foot traffic, run-off and pollution from organic and inorganic sources can alter the physical environment for the species, though barely discernable to the casual observer. Isolated populations may thrive or suffer losses independently, and barriers to expansion into nearby habitat may hinder repopulation.

Incremental habitat fragmentation, exacerbated by biotic challenges, puts small isolated species at further risk of extinction. Invasive invertebrates are also a great threat to native invertebrates through competition, predation, habitat alteration, and parasitism. At the summit of Mauna Kea, the introduction of invasive arthropods that are adapted to alpine conditions through the importation of goods from similar climates (such as astronomical equipment), construction equipment and fill, road grading equipment and gravel accidental transport on vehicles, clothing and equipment, and biological control agents further threaten Wēkiu bugs.
Invasive species control and eradication is difficult, expensive, and may carry unforeseen risks. This is why concerted planning, material, funding and staffing must be dedicated to the effort, or we risk losing precious life-forms for all eternity. If planning, permits, materials and funding are not in place, we all have to live with the consequences (the coqui frog, for example), and some species may, in fact, not survive at all. In this instance, UH is kicking the can down the road. Relegating the hard decisions to a future date, with no detail, no review, and no comment opportunity, we have little hope that a rapid response would (or will) ever be mounted.

The need for on-going monitoring, identified in 1983, took years to fund, in spite of promises by the University and conditions imposed by the BLNR. In the "new paradigm" we might expect that management has improved. Yet, UH management plans promise mitigation repeatedly while assigning the details to the decision-makers of the future – and in spite of strong recommendations from scientists and DLNR staff. Development of a plan during construction is too late, akin to closing the barn door after the horse is gone. Putting the planning off until the proposed construction bidding process for the TMT demonstrates the failure of management in the present, regardless of future development.
Extinction is forever. There is effectively no mitigation proposed at all for the habitat destruction and fragmentation proposed by the developers, and incomplete, non-existent, or truncated planning for risk management.
Read the other petitioner vignettes here:
Document Actions