our world gets bigger.
Posted by kahea
at Feb 27, 2008 01:54 AM |
Permalink
UPDATE from Rich on 2/29:  Got word yesterday that the House Finance Committee passed HB839 with amendments!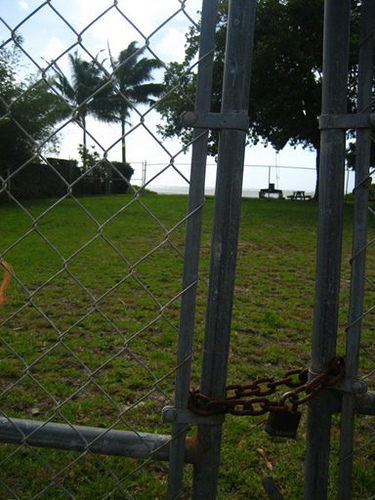 From email from Rich ma over at Beach Access Hawai'i in Kailua:
I was going to use a clever subject line for this email — something like, "Show me the money!" because that's what it comes down to now. We're asking the State to pony up bucks to do this beach access survey and report. But a little earlier I got a phone call from someone in our group…

His mother passed away this morning and he wanted the phone number of another BAH member, because he needed help getting a canoe so he could scatter her ashes in the waters off the Mokulua islands. He said she loved Lanikai and Kailua Beach, and this is what she wanted.

Until I got involved with this cause, I didn't know him or the paddler he wanted to get in touch with. I think it speaks volumes about what the beaches and ocean means to all who live in Hawaii. It connects us, and brings us together. You know those people who put up gates on "private" roads? Their world has gotten smaller, while our circle of friends is growing and getting bigger.
You can support the bill he's talking about–HB839– by showing up to the hearing and/or emailing in your testimony to the finance committee. FINtestimony@Capitol.hawaii.gov (contact Rich at figeli001@hawaii.rr.com if you need sample testimony to follow.)
From BAH: The meeting will be in Room 308 at the State Capitol building. HB839 is at the top of the agenda, so testimony will probably start around 11:15 am, and could continue for a half hour to an hour depending on how many people show up.
Document Actions