Supreme Court to Hear Oral Arguments on Turtle Bay
Posted by Miwa
at Oct 29, 2009 09:29 PM |
Permalink
The Supreme Court of Hawai`i announced yesterday it would hear oral arguments on whether an outdated 25-year old Environmental Impact Statement (EIS) provided enough information to approve a proposed expansion of the Turtle Bay Resort. Kuilima Resort Company, owner of the property and currently headed by local developer Stanford Carr, is seeking approval for five new hotels and 1000 luxury condos at the Turtle Bay Resort on O`ahu's rural North Shore.
The Supreme Court will review a split 2-1 decision made by the State Intermediate Court of Appeals (ICA), which denied the Keep the North Shore Country and Sierra Club, Hawai`i Chapter's request for an updated review of the proposed development's environmental and community impacts. The ICA majority held that no supplemental EIS would ever be required unless the "project itself" changed. This ruling could be taken to absurd conclusions. For example, Turtle Bay's 1985 EIS could remain valid for hundreds of years, even if there are major hurricanes, drastic shoreline erosion, or significant changes to the community in the area.
"Much has changed in the last two decades, most notably the rapid growth in traffic congestion along the narrow, two-lane Kamehameha Highway, the only regional roadway on the North Shore," said Gil Riviere, President of Keep the North Shore Country. "The expansion plan is extremely unpopular due to concerns of over-development of the rural area, traffic gridlock, new environmental concerns such as endangered monk seals pupping on the resort property, and the likelihood of disturbing ancient Hawaiian burials."
Six community organizations represented by Earthjustice – Conservation Council of Hawai'i, Surfrider Foundation, Hawai'i's Thousand Friends, Life of the Land, Maui Tomorrow Foundation, and KAHEA: The Hawai'i Environmental Alliance – filed a "friend of the court" brief in support of Keep the North Shore Country and the Sierra Club's position. Their involvement was necessitated by the broad negative ramifications of the ICA's ruling, which could impact development projects throughout the State.
"The purpose of an EIS is to ensure decision makers have the necessary information about the human and environmental impacts of a proposed project," said Robert D. Harris, Director of the Sierra Club, Hawai`i Chapter. "This lets the community be involved in the process and ensures smart decisions are made," he continued. "Plainly, we cannot rely upon obsolete information to approve a project that is clearly no longer appropriate for the community."
Oral arguments are currently scheduled for Thursday, November 19, 2009 at 11:00 a.m.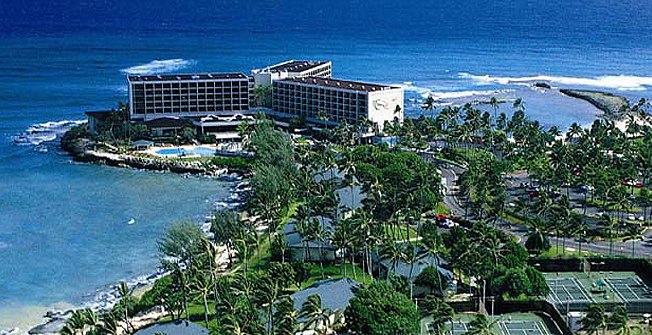 (Mahalo to Dick Mayer)
Document Actions