Turtle Bay Talkstory II
Posted by kahea
at Dec 07, 2009 07:56 PM |
Permalink
From Marti: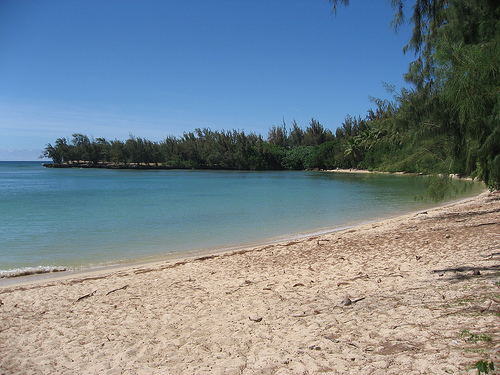 The Defend Oahu Coalition is looking to you to help keep the country country.  A developer is close to receiving the last set of permits necessary to proceed with a massive resort complex on the North Shore. Your participation can help to protect Oahu's shorelines from construction and the rural character of this community. Take a look at their update below and please try to attend their community meeting tomorrow evening 6:30 pm at Kahuku High School Cafeteria.
TURTLE BAY TALKSTORY II
Tuesday, Dec. 8th at 6:30-9:00
Kahuku High School Cafeteria
From Defend Oahu Coalition:
This is the second in a series of Community Forums regarding the future of Turtle Bay. The City's Department of Permitting and Planning is reportedly very close to issuing final subdivision permits to the developer at Turtle Bay which will allow him to move ahead with the outdated plan for five additional hotels and one thousand more resort condominiums. The State Supreme Court is set to hear Oral Arguments regarding the Keep the North Shore Country case asking for a Supplemental Environmental Impact Statement.
The existing property is formally changing owners this month, who are reportedly working on a new business model for the resort. This is a crucial time to get updated about the current situation. Efforts aimed at building on plans for preservation as well as sustainable land use enforcement at City and State levels will also be addressed.
Notable speakers invited to attend include: Governor Lingle, Representatives Abercrombie and Hirono, Mayor Hannemann, Turtle Bay Advisory Working Group Chair Bill Paty, Senator Clayton Hee, Councilmember Donovan Dela Cruz and Interim Developer for Kuilima Resort Company Stanford Carr. The moderator for the evening will be Dee Dee Letts, a member of the Ko'olauloa Neighborhood Board and longtime community activist.
Click here to learn more from the DOC.
Document Actions