You Don't Know What You Don't Know
Posted by kahea
at Jul 16, 2010 07:20 PM |
Permalink
From Shelley:
This past Saturday, a small group of determined "door knockers" set out to give a heads up to residents on Hakimo Road in Lualualei about a proposed industrial park planned in their neighborhood of small farms and homes.  Of all the 30 or so people we talked to, not a single person had heard about or been notified of these plans to industrialize the valley.
I have to admit, I was nervous going into a rural community knocking on doors, but everyone was really nice.  They were thankful we came by because otherwise they would have never known that an industrial park is being proposed.   Of course it helped being with Aunty Alice Greenwood, who everyone knows, and it felt good to hear people express their gratitude for  her determination to fight.  Those kind words are important to me because I'm always wary to get into other people's business–knowing that we have their blessing and request to move forward tells me that we're on the right path!
One thing that really tugged at my heartstrings was meeting more than one family that lost their farm in the Kalama Valley evictions in the 1970s.  These families relocated to Wai`anae and 35 years later are again facing the displacement of their family business and rural lifestyle- -from some of the same developers!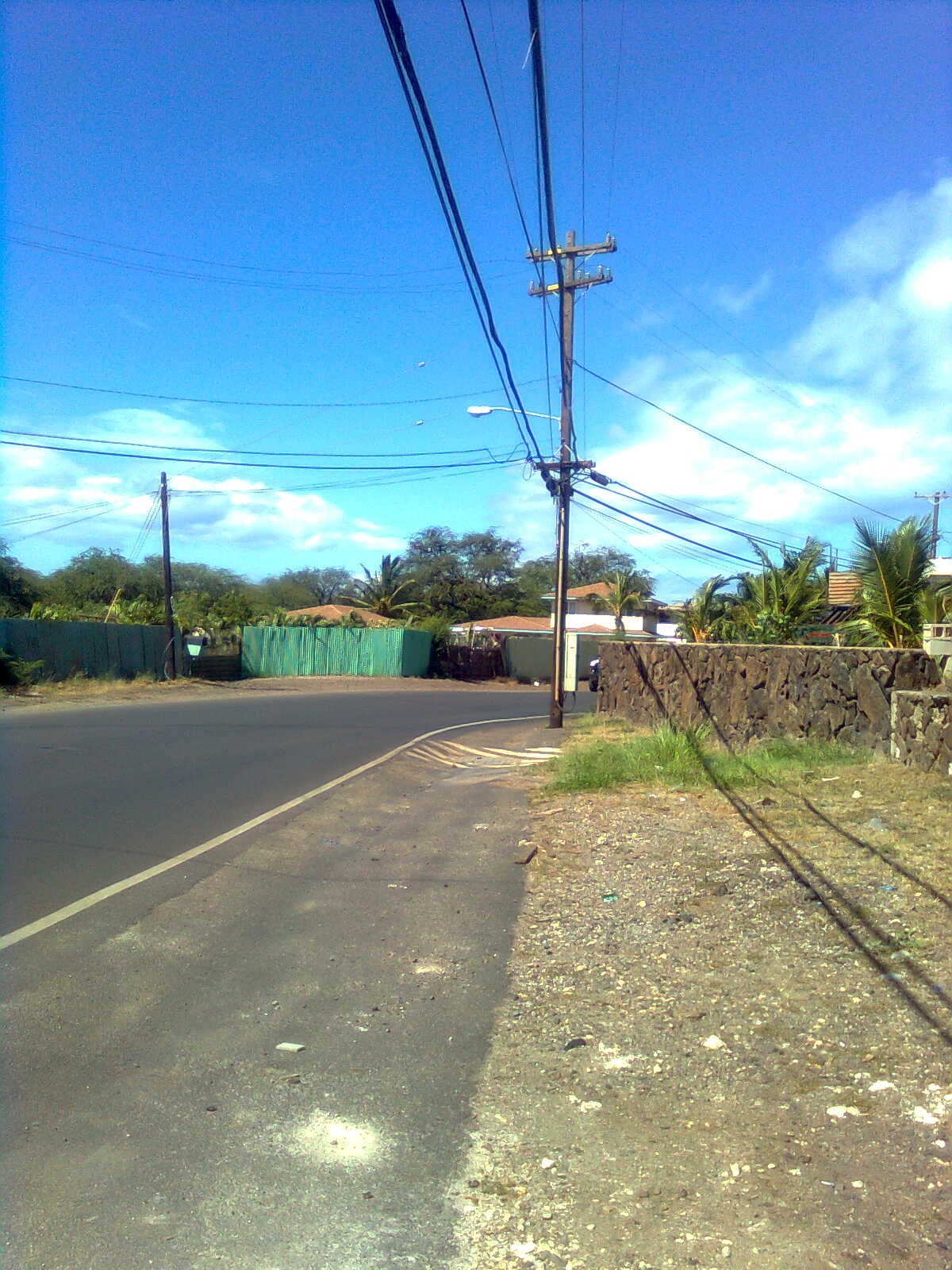 For rural Hakimo Road, the developer's own numbers cites an additional 522 trucks an hour during peak hours! I don't even know how that is possible, but that figure comes directly out of their EIS report. The only legal access to the property is rural Hakimo Road. (Though the proposed site is actually on Lualualei Naval Road, this private road requires an agreement with the Navy for regular access.  Our calls to the Navy have confirmed that no such agreement exists!)
If you have ever been on Hakimo Road you will know that 1) there are NO sidewalks, 2) it is narrow and winding, and 3) is already dangerous at the current traffic level, let alone with the addition of over 500 big trucks!  One resident pointed out to us, "Go walk up and down, you'll see flowers at almost every turn marking all the accidents!"–it was so sad, she was right.  There's a preschool on this road and many residents are worried about the health and safety of the kamalii (little ones) who go to school there.
Can you imagine if this was going on in your neighborhood?  You can sign here to stand in solidarity with this community!
Document Actions