enforcement means everybody, folks.
Posted by kahea
at Jun 30, 2008 08:55 PM |
Permalink
From Miwa:
On June 13, the Hawai`i Board of Land and Natural Resources quietly denied the permit of HIMB disease researcher Greta Aeby, in the closing chapter of a historic enforcement action for the Northwestern Hawaiian Islands. Aeby was reported in 2006 by fellow researchers to be transporting potentially diseased coral shipboard in an open-flow system–a clear violation of her research permit.
After initially contesting the violation, she and HIMB finally accepted the enforcement action earlier this year. (But only after third-party legal intervention by us at KAHEA!) She remains under investigation for other violations related to illegal disease cultivation and importation.
We have taken some heat for standing up and urging the full enforcement of the law for this HIMB researcher. Do we hate HIMB? Do we hate researchers? Absolutely not. There are plenty of good people who work at HIMB, many of whom are our friends.
What we ARE saying is that no matter who you are, the rules apply. HIMB researchers, commercial and recreational fishers–all the same. The protective rules are in place for good reason, rules for which many people fought incredibly hard. Through many years, and sometimes at great personal expense, they fought to protect this place as an intact natural and cultural legacy for future generations. This is about responsibility and it is about respect. Responsible research is about respect for the resource and respect for the people to whom the resource ultimately belongs.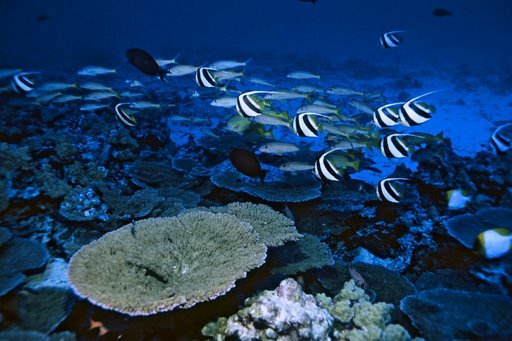 Thanks to the participation of over 100,000 members of the public, the Northwestern Hawaiian Islands are today protected as the largest no-take marine reserve on the planet. Permits are required to access the area, and research permits in particular, are considered a privilege for those researchers who are contributing directly to conservation of the area and can conduct their activities responsibly–with little to no impact. This is because our policies and rules in Hawai`i recognize that irresponsibly conducted research poses serious risks and can cause serious harms.
We commend the BLNR for upholding the rules in place to protect the Northwestern Hawaiian Islands. Through strong rules and strong enforcement, we can continue to keep this place as a true pu`uohonua. Forever.
We live in the endangered species capitol of the planet, islands impacted heavily by the onslaught of invasive species and the impacts of climate change on our Hawaiian reefs. In the face of all this, we believe that for this one, last intact and pristine Hawaiian place, we can act together to do the right thing.
Document Actions