See the Historic Movement to Save Haloa
Posted by kahea
at Mar 21, 2008 06:20 PM |
Permalink
Filed under:
SB 958,
activism,
culture,
environmental justice,
gmo,
haloa,
hearing,
island sustainability,
kalo,
land and cultural rights,
taro
A hearing was held March 19, 2008 to protect Hawai'i's ancestor and native crop – taro – from genetic modification and patenting. 6,000 people submitted written testimony in support. 8 hours of verbal testimony were given.
Now, the legislators need to pass this bill. Help them make the right decision. Click here to get involved.
Images from the hearing on SB 958:
http://maoliworld.ning.com/profile/Naalehu (click here to see more of Na'alehu's pics)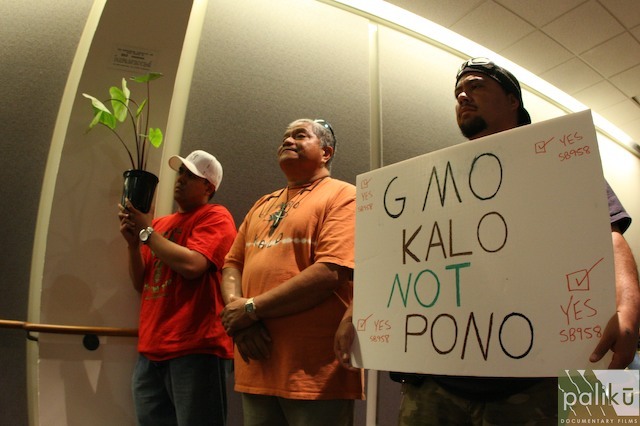 from KAHEA: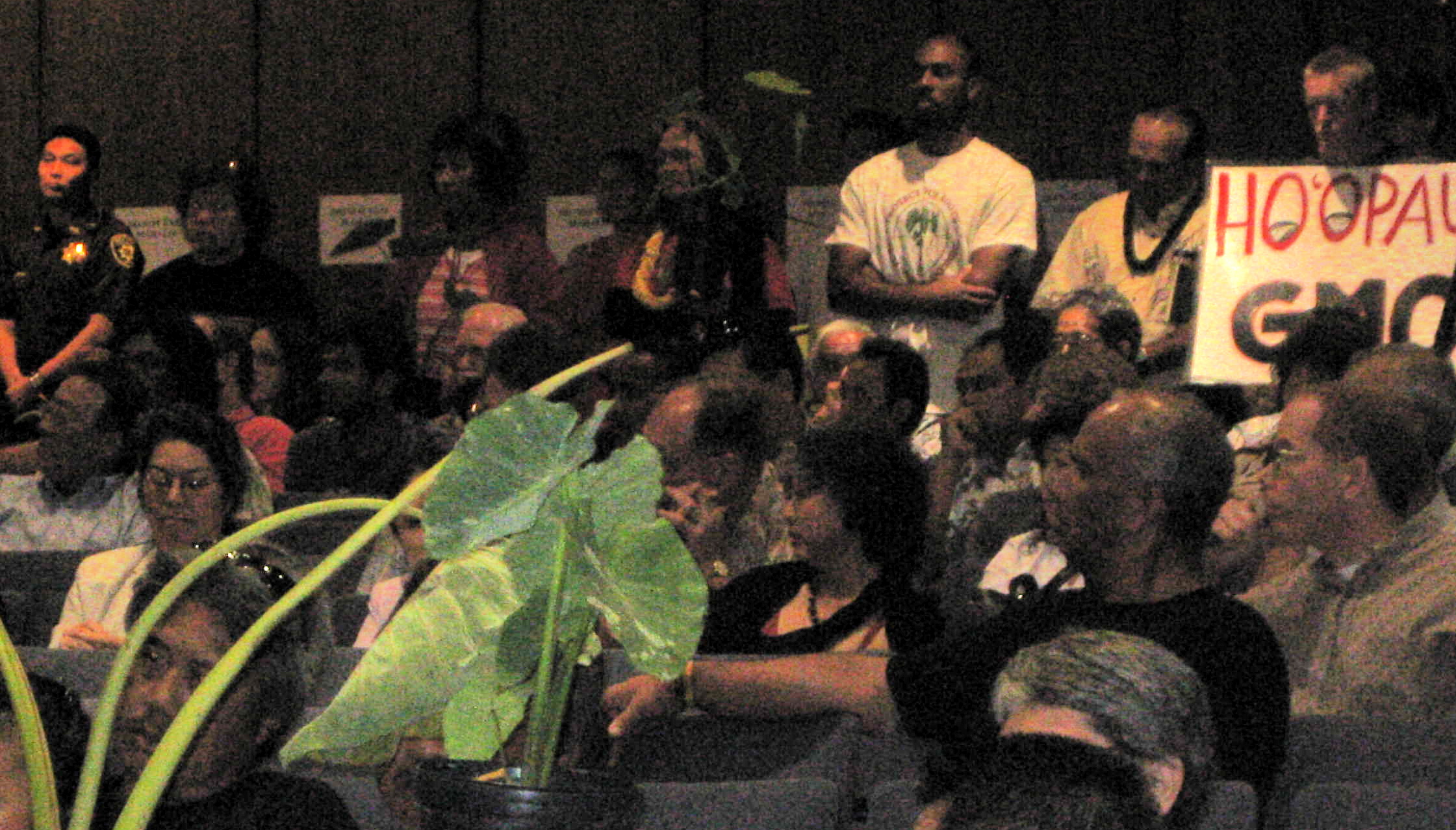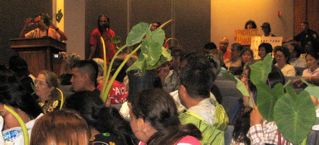 Document Actions